Welcome to the world of SRS Clinics
We pride ourselves on the fact that all our treatments are 100% natural, effective and have zero side effects, and that we have developed a reputation for excellence and incredible results.
SRS Clinics offer a comprehensive system of healthcare aimed at providing effective treatment for a wide range of medical conditions. SRS Clinics has over 25 years of experience in treating people suffering from chronic health conditions and has treated thousands of people throughout Europe, Australia and New Zealand.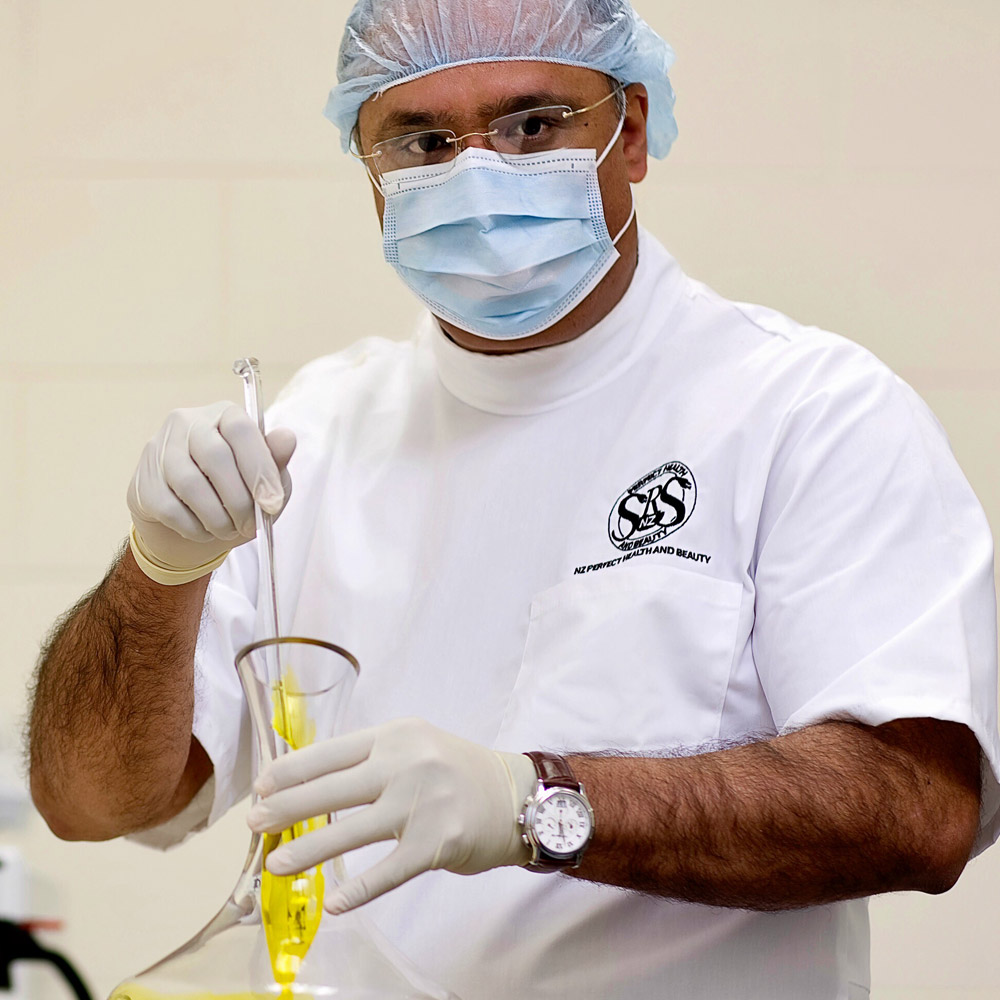 As an accredited naturopathic and third generation practitioner, Dr. Raj Sidhu's expertise encompasses the combined knowledge of 150 years and several generations of alternative medical practice.
His training began at a young age, when his father and grandfather instructed him on the medicinal properties of different herbs as he ground them up for use. This initially sparked his interest in the medical field, in which he studied in both India and Germany, and fostered his life-long enthusiasm for natural medicine.
Dr. Raj first began to research and develop treatments in Germany for patients with difficult and chronic cases of disease such as rheumatoid arthritis, chronic fatigue syndrome, heart disease, liver disorders, cancer after-care, and more. His success quickly spread through word-of-mouth and led to him founding SRS Clinics.
He now has over 25 years of personal experience in treating patients and researching, sourcing and developing effective natural health treatments.
Bottling 150 Years of Knowledge
Dr. Raj Sidhu's expertise encompasses the combined knowledge of 150 years and several generations of alternative medical practice.
Our History
SRS Clinics started its life in Europe, where demand for our high-quality range of effective health products meant our number of branches quickly expanded throughout various main centres in Germany, Switzerland, the Netherlands and Ibiza. Pharmaceutical interest in our company grew over time until SRS was approached for purchase by a reputable German pharmaceutical company.
SRS Clinics then established itself in the Southern Hemisphere, first in Australia and then in New Zealand, where we currently operate in various centres of the North Island.
As a sole practitioner, Dr. Raj has seen patients from all around the world, with many patients flying from as far as Europe and the USA to see him. This is not always practical or possible for all patients however, and this led to him researching effective ways of distributing the SRS natural healthcare brand around the world without the need for patients to visit his clinic first.
Sharing the Gift of Good Health With You
Some years later, this is now a reality. SRS Clinics is proud to introduce our new range of standardised SRS health tonics onto the market. These twelve health tonics, carefully selected from our existing full range of over 190, form the cornerstone of all our treatments for the most common chronic ailments affecting many people around the world. They have been developed for general use by men, women and children.
All of SRS Clinics' products are free of animal testing and are manufactured in our own custom-built laboratory according to strict GMP (Good Manufacturing Practice) quality control standards so that you get the best quality product every single time.