All of SRS Clinics' treatments have a story behind them.
Every tonic started its life with the purpose of fulfilling the needs of a patient suffering from a particular chronic condition – heart disease, arthritis, chronic fatigue syndrome, cancer after-care, liver disorders and more.
Just like technology, disease is constantly evolving – and so are the organisms, behaviours and environmental factors leading to it. Nowadays, many people around the world suffer from the effects of environmental pollution, poor nutrition, lack of sufficient exercise, high stress, poor lifestyle choices and more – with the result that chronic diseases are on the rise and the leading causes of death in many developed nations around the world.
Many health treatments on the market are aimed at just targeting the symptoms of disease rather than the root cause of the issue. While symptoms may improve in the short-term, the underlying disease is merely suppressed.
The needs of modern society have changed, and while natural medicine generally excels in the field of chronic ailments, it must also adapt to suit these changing needs. Today, the human body must deal with more external challenges from the environment than in the past as well as lifestyle factors, diet, stress inputs, and more – it cannot be expected to recover as efficiently. Old formulas must therefore be updated and refined to account for these new challenges.
That's why, at SRS, we constantly strive to innovate and create novel formulas using our combined 150 years of knowledge coupled with the modern technologies and scientific tools available to us today. SRS health products are ideal for people that are sick and want to get healthy again, or for those that are well and want to maintain their health.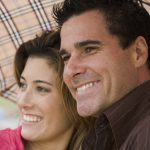 Our Philosophy
SRS Clinics takes a holistic approach to health and wellbeing. Our unique formulas are created through meticulous research and refinement using contemporary scientific processes combined with traditional raw materials to give you a high-quality final product that is tailored to the needs of the 21st-century individual.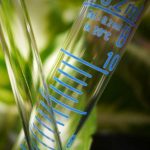 Synergistic Fusion
As a synergistic fusion of traditional Indian medicine, traditional Chinese medicine and modern science, SRS Clinics provides you with the best of what each discipline has to offer. Our products are made with extracts from real living herbs combined to maximise the healing properties of each individual ingredient. All products across our range are only made with premium, high-quality raw materials. We put quality in, so that you get quality results out.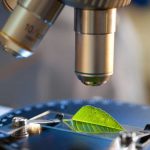 Our Lab
SRS does things differently. Unlike other companies that outsource their production and manufacturing capabilities, we prefer to keep everything in-house so we can make sure that every finished SRS product meets the high quality standards we set.