SRS Science
Image: SRS Clinics Laboratory, Oroxylum indicum, 400x magnification
We have developed a reputation for excellence and incredible results.
Unlike other companies that outsource their production and manufacturing capabilities, we prefer to keep everything in-house so we can make sure that every finished SRS product meets the high quality standards we set.
Internationally proven and proudly New Zealand-made, all SRS products are free of animal testing, have no side effects and have been safety tested by third-party laboratories in New Zealand and Germany – worldwide considered to be the 'gold standard' in safety testing.
Heavy metals and pesticide test results confirm that SRS health tonics are rated one hundred-fold safer than baby food, which typically has the strictest requirements for food safety.
Our custom-built, multi-million dollar SRS Clinics Laboratory operates according to stringent GMP (Good Manufacturing Practice) guidelines to ensure a high level of safety, hygiene and quality is maintained.
In fact, SRS products are being so well-met that public demand now requires us to expand our laboratory to allow for greater manufacturing capacity – so we can spread the gift of health to more people worldwide.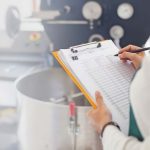 Quarantine
All raw materials that enter the SRS Clinics Laboratory are first examined and tested according to standard operating procedures to ensure they meet set quality standards in a designated quarantine area.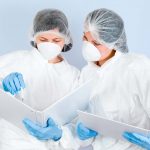 Quality Assurance
A range of organoleptic tests are performed on all raw materials in the quarantine area. These are then cross-referenced against supplier quality certification information for consistency. Raw materials are only released for use once test results have satisfied all quality standards.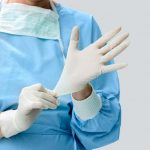 Safety and Purity
Stringent hygiene and safety guidelines are carried out according to GMP protocols to ensure purity of materials throughout all stages of the manufacturing process.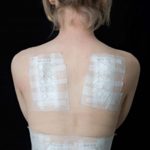 Consumer Safety and Efficacy
Our finished products undergo a range of tests for final certification.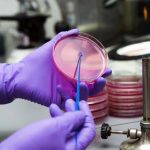 Dermatological Safety Testing
Performed in Germany and undertaken to ensure suitability of our final product for all skin types. This was performed on a range of volunteer test subjects, including normal healthy individuals, people with eczema, people with allergies and people with sensitive skin. SRS products were awarded the highest standard of safety available as regards the possibility of skin irritation.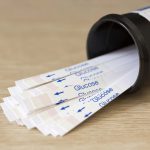 Other Testing
Microbiological preservative challenge test
Specific gravity
Density
pH test (to conform within a set range, best suited to match the body's natural skin pH)
Glucose test
Water activity (AW value)
Heavy metal test (performed by a NZ laboratory)